Rinse-free Shampoo Caps made by AHC Make Hair Washing Hassle-free
23 Jun 2022
Hair washing can be a daunting task for the elderly, the disabled, bedridden patients or those who need post-surgery care. Rinse-free shampoo cap can be a great solution in this situation as it requires minimal effort to use and requires no rinsing with water. It is a convenient, refreshing way to keep hair clean and in good conditions when the use of a tub or shower is unavailable. American Hygienics Corporation, a specialist in wet wipes, has now extended its capability to OEM manufacturing for rinse-free shampoo caps.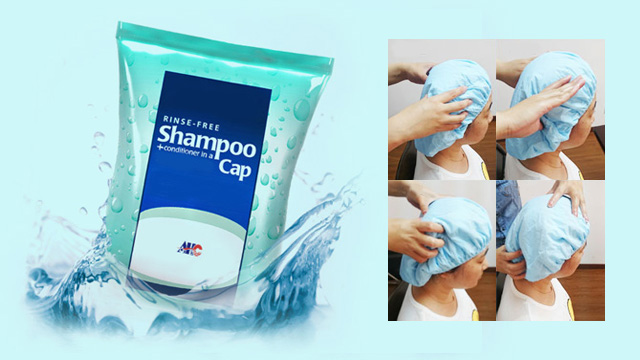 The single-use shampoo caps manufactured in AHC's facilities have pH balanced gentle formulas and contain built-in conditioners to keep hair healthy. Besides, the no-rinse shampoo caps are hypoallergenic and latex-free, paraben-free as well as alcohol-free to avoid irritating sensitive skin, and are safe for adults or children.
"Our no-rinse shampoo caps are easy to use. Just place the cap on your head and massage until the hair is soaked, then remove the cap, dry your hair with a towel and dispose of the cap properly.The caps we made are pre-moistened with no-rinse shampoo made with our formulas. They keep the user comfortable while eliminating odors and leaving hair feeling fresh and clean," said Johnson Zhou, COO at AHC.
"The no-rinse shampoo caps can also be heated in the microwave prior to use for a soothing, warm shampoo experience,"added Johnson.