For a wet wipes manufacturer, an R&D lab is usually where the company's specific concepts about its new products or customized products created in collaboration with clients take shape and materialize.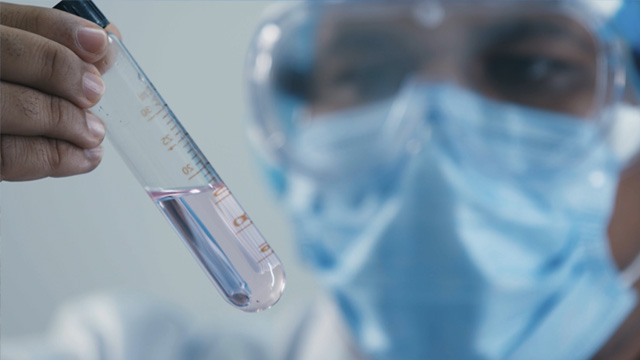 As a specialist in wet wipes manufacturing with a history of over 20 years, American Hygienics Corporation (AHC) attaches great importance to innovation and R&D in its operations to develop value-added and sustainable solutions and formulas that make a difference across all categories of wet wipes products. The in-house R&D lab at AHC has designed over 1,000 formulas for its customers.
"We work closely with clients to transform new ideas into real products for a wide range of wet wipes including baby wipes, personal care wipes, household wipes, kitchen wipes, automobile wipes, etc, "said group CEO Nilesh Parmar.
Leveraging its cutting-edge facilities, the professional R&D engineers of the R&D lab at AHC are responsible for designing, testing formulas and making samples based on customer requirements and in accordance with relevant local regulations.
"All of the formulas will go through a series of tests here including the challenge test, accelerated weathering test, safety test, efficiency test, and microbiological test before the completed formulas and samples are delivered to customers for confirmation. The challenge test, for instance, is used to gauge preservative effectiveness, while through accelerated weathering test we can simulate and intensify environmental conditions to predict how wet wipes will perform during their lifetime, "said Lewis, one of the staff at the lab.
The expertise of AHC's R&D lab allows the company to design the lotions the wipes are soaked in with value-added ingredients, in line with current and future trends. The lotions are mostly made with naturally-derived ingredients. For example, AHC offers a complete range of high-quality personal care wet wipes that use the best natural ingredients such as aloe vera, pomegranate, chamomile, and tea tree oil to bring the best organic care experience to the consumers.
"Sometimes we also offer our advice to our customers, based on our expertise and experience, in terms of what ingredients can be used or what should be avoided according to local laws and regulations, " added Lewis.