From July 27 through 28, American Hygienics Corporation(AHC) was invited to participate in the FOCUS Tissue & Hygiene conference of the 29th China International Disposable Paper Expo (CIDPEX2022) held in Wuhan, China.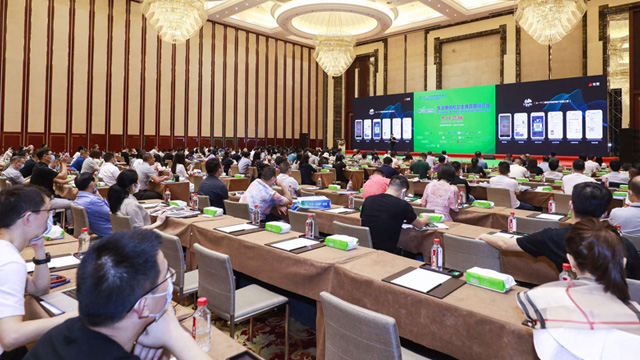 As a Top Ten Wet Wipes Enterprises Award winner in 2021 at the 28th CIDPEX and a major sponsor of the event, AHC is one of the pillars of the entire industry. During the two-day event, AHC shared insights with industry experts on the future trends of the wipes market.
Wet Wipes Market Remains Prosperous
The Conference revealed that while the total retail sales of consumer goods of 2022 Q2 in China suffered a year-on-year 4.6% decline due to the volatility of the pandemic, the Fast Moving Consumer Goods (FMCG) market remained bullish and posted a 2.8% growth.
As regards to wipes market, while the year-on-year growth of general-purpose wipes market slowed down in 2022, other product categories showed different trajectories. The sales of toilet moist tissues in China, for instance, skyrocketed by 53% year-on-year in 2021, maintaining a strong momentum.
Overall, the growing hygiene awareness, fast paced life, domestic consumption upgrades, further market segmentation with ever-more diversified scenarios and applications are expected to continue to spur the growth and market penetration of wet wipes products in China. The market value is poised to exceed 20 billion yuan by 2026.
It is also worth noting that the overall sales of individually packed wipes increased by 139%, and the overall sales of wet wipes made using EDI pure water increased by 10 times respectively in the year of 2021 compared to 2020.
AHC owns an advanced water purification system to guarantee that its bio-pharma class EDI water complies with the standard of FDA USP grade.
Biodegradability, Flushability Embraced in the Future of Wet Wipes
Another fact the Conference revealed is that consumers and government legislations around the globe are increasingly pushing for more eco-friendly, biodegradable, flushable and plastic-free wipes products to avoid plastic pollution and clogging problems. Manufacturers are called on to take social responsibility and address the issue.
As an expert in wet wipes OEM manufacturing, AHC also takes a lead in addressing these future trends.In order to protect the environment, AHC promotes various nonwovens containing 100% plant-based fibers derived from sustainable sources.
As a long–term green approach to its business strategy, over 40% of AHC's products are produced using 100% biodegradable plant-based materials. The wide range of AHC's plant-based products include baby wipes, pet wipes, antibacterial wipes, disinfecting wipes, personal care wipes, household wipes and bamboo diapers.
Through continuous innovation over the years, AHC also offers the latest flushable wipes technologies in line with the newest industry standards for flushability. The company played a leading role in the drafting of the "Test Method and Evaluation for Flushability of Disposable Sanitary Nonwoven Materials."(GB/T 40181-2021) released in 2021.
Moreover, AHC's wet wipes products are manufactured in its EPA and FDA-audited facilities, adhering to the strictest ISO 13485 Medical Devices standard. Its state-of-the-art in-house microbiology, chemistry and R&D labs allow the company to design the lotions and formulas with a wide array of reliable and value-added ingredients in line with current and future trends.