AHC's Wet Wipes Products Well-received at CIDPEX2022
08 Aug 2022
American Hygienics Corporation(AHC) showcased its wide range of wet wipes products and OEM manufacturing capabilities at the 9th China International Disposable Paper Expo (CIDPEX2022) held from July 29 to 31 in Wuhan, China.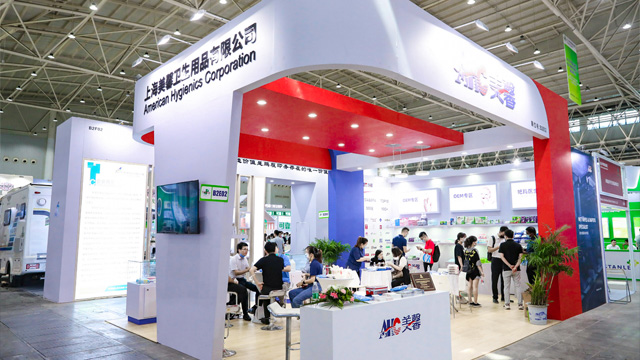 AHC, a Top 3 Wet Wipes Manufacturer in 2021 in China in terms of overall sales revenues, has achieved desired results at the exhibition. The company's booth attracted a large flow of visitors and received a plethora of customer inquiries about its OEM products especially disinfecting wipes, moist toilet tissues and kitchen wipes.
AHC's award-winning 99% pure water baby wipes and plant-based baby wipes also attracted wide attention during the exhibition.
The FOCUS Tissue & Hygiene conference of CIDPEX2022 revealed that although the growth of general-purpose and disinfecting wipes slowed down in 2022, the recurring pandemic and growing awareness about hygiene among consumers have kept the demand high for disinfecting wipes in China.
Other product categories like toilet moist tissues, dry cotton wipes and kitchen wipes have showed rapid growth. The sales of toilet moist tissues, for example, increased by 53% year-on-year in 2021 in China and showed an even stronger momentum in 2022.
Overall, the ever-more diversified scenarios and applications are expected to continue to spur the growth and market penetration of wet wipes products in China.
American Hygienics Corporation, established in 2001, is an OEM specialist and a wholly foreign-owned enterprise engaged in wet wipes manufacturing in China. After over 20 years of development, AHC has already grown into a global company with exports to over 75 countries and regions and an annual wet wipes output capability of up to 1 billion.