Wet wipes have been one of the most multifunctional products people can use in their daily routines since its invention decades ago. They are widely used for everything from cleaning and removing makeup to personal hygiene. Wet wipes business, however, is not as conventional as it looks. Today wet wipes brands are also trying to stay on top of emerging trends that shape our future life through continuous innovation efforts. Here are the five things you need to consider when choosing a wet wipe manufacturer to successfully move from your vision of the wet wipe product to reality.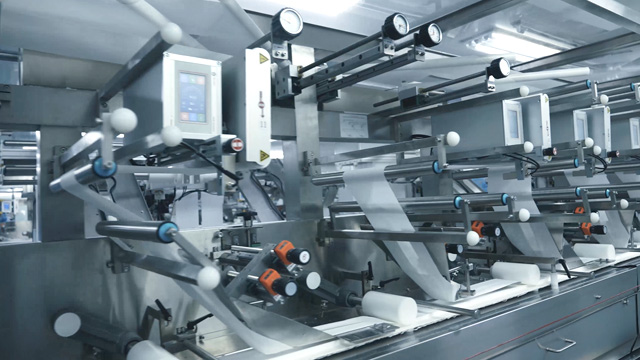 The right technologies and materials for manufacturing wet wipes
The substrate materials of wet wipes mainly involve spunlace nonwoven fabric and spunbond non-woven fabric. Spunlace nonwoven, for example, requires cutting-edge technology that can entangle the fibers and make them bind without using any weaving techniques. Today, there is a wide range of fibers available for spunlace nonwoven fabrics such as viscose and lyocell (plant-based fibers), bamboo and cotton fibers (natural fibers) and polyester. Make sure your manufacturer has the right substrate materials for your product and has a good portfolio of qualified suppliers.
Given that more and more companies are shifting to producing biodegradable and eco-friendly wet wipes, having the right technology is of utmost importance. Flushable wipes, for example, are see a growing momentum due to ever more rigorous governmental regulations around the globe. They are usually made of 100% plant-based and biodegradable fibers to ensure their biodegradability. So opt for the the manufacturer that offers the right flushable wipes technologies in line with the newest industry standards for flushability if you are going to make flushable wipes.
Global compliances
You need to choose a wet wipes manufacturing company that uses the production process that is fully compliant with industry standards. If you market your products globally, you need to take extra steps to make sure your products follow various compliances of different markets such as ISO 13485, ISO 22716, BRC-CP, BPR and GMPC. FDA and EPA registrations are also necessary when your products are exported to the U.S. market.
Wet Wipes Testing Laboratories
Most wet wipe products are applied to skins; thus, they need to be 100% safe and tested. Whether your manufacturer has in-house testing facilities and capabilities makes a big difference in assuring compliance with strict industry standards while cutting through fierce market competition.
A chemical lab, for example, is critical for identifying and and testing active ingredients used in over-the-counter and medical wet wipes like disinfecting wipes, antibacterial hand wipes and and multi surface wipes. Wet wipes are vulnerable to microbial growth and thus a microbiology laboratory is necessary for microbial control and test in the manufacturing of wet wipes. Other necessary tests for incoming materials and products include aging studies, challenge test, safety test and efficiency test.
Customization and R&D Capabilities
Whether you want to create wet wipes for personal care, hygiene, or cleansing wipes you'll need your own flair for each product in every aspect from formulations to packaging options. This is where the importance of product R&D capability comes in. Rest your choice on the manufacturers that have the right facilities along with proven R&D capability to materialize customers' ideas and design the unique formula customized specifically to their needs.
Manufacturing capability
When demands surge, you have to respond immediately and scale up your production capacity quickly and efficiently.So choose a manufacturer that has enough production lines to ensure its production capacity meets the rising demand. Besides, if you look for a one-stop provider of all kinds of wet wipes with various sizes and formats, make sure the manufacturer has comprehensive range of converting capabilities.