In the year of 2020, covid-19 has swept across the world and had imposed profound effects on every perspective of human lives, striking a fatal blow at many industries. Lots of export-oriented enterprises suffered from the global pandemic, while American Hygienics Corporation (AHC), an OEM wet wipes manufacturer, bucked the trend and turned challenges into opportunities. Under this circumstance, AHC quickly adjusted its production plan, and expanded its production capacity during the pandemic to meet the requirements of the peak orders from overseas customers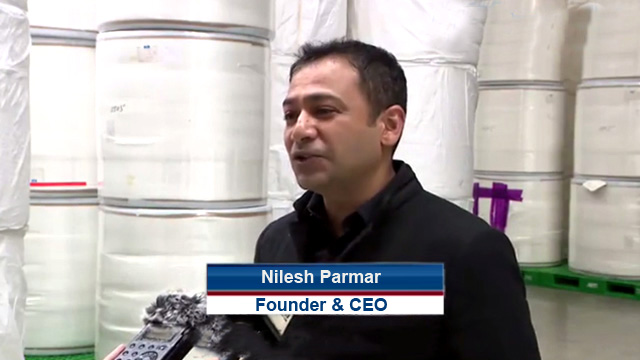 AHC was established in 2001 focusing on OEM wet wipes manufacturing and it has developed into an integrated and famous company in the industry. At present, AHC has two large-scale factories located in Shanghai and Zhejiang respectively, with annual wet wipe outputs up to 1 billion. Recently, Jiaxing TV Station conducted an exclusive interview with AHC's Pinghu factory to see how it can adapt to changes and seek breakthroughs in the face of the pandemic crisis.
Entering into the workshops of AHC, we could capture sight of the machines rumbling with loading, cutting, liquid filling, folding, packaging, capping... nearly ten processes completed in one go, and the fully automatic production lines run sequentially and efficiently without making any mistake.
What was currently being debugged is the baby wipes production line that AHC launched in the middle of last month. This was the second new production line since the company resumed work. Such an expansion rate was unimaginable three months ago. As many of AHC's employees come from other different places and even some foreigners, when they first resumed work, the attendance rate was not ideal, and production capacity was only restored by about 15% for the lockdown reason. With limited production capacity, the company made a product adjustment plan to reduce the share of baby wipes and focused on the production of disinfection wipes.
According to the CEO of AHC Mr. Nilesh Parmar, "At that time, most of the orders were for those disinfection products, so we initially put/invested most of our energy on disinfection products in February. We also have plans to continue to make some disinfection products in the future at home and abroad."
Since the first month of work resumption, the production of disinfection products accounted for 60%, which was still in short supply, allowing the company to recover from the pandemic crisis. In March of 2020, the epidemic has spread globally, making many overseas counterparts vulnerable to unstable or even cut-off supplies. While AHC has fully recovered its production capacity at that time and received four times overseas orders than the original plan. According to Mr. Parmar, " the overseas supply chains were cut off for the pandemic, but ours are quite fine. We take it our responsibilities to provide excellent products for our customers and clients and help them occupy a larger market share."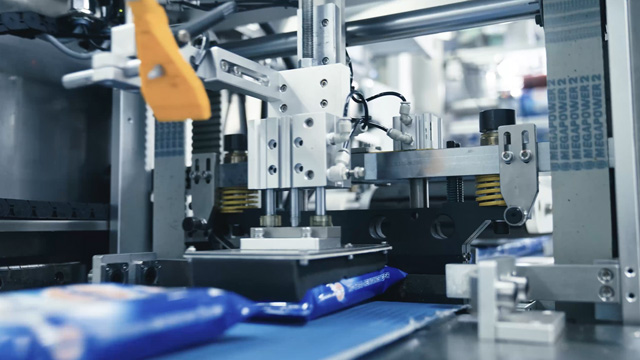 The opportunity is rare, but whether it can be grasped is a huge challenge. In the face of the covid-19, it is not easy to expand production capacity in a short time, especially for wet wipes industry. As the spunlace non-woven fabric required for production is also the raw material for some epidemic prevention materials, so its price has risen sharply during that time. Mr. Parmar himself had to shuttle between major suppliers to negotiate procurement business like the price of raw materials, the quantity of purchases, etc. He needed to make right decisions for the company without any hesitations, requiring absolute courage and judgment.
The CEO of AHC recalled the previous dilemma and said: "We are most worried about not being able to buy raw materials, mainly these spunlace non-woven fabrics. Facing the epidemic, I have no choice but to shuttle between major suppliers to negotiate procurement business. We try our best to buy more fabrics to protect the continuous production."
At present, AHC's warehouse is neatly filled with raw materials for production, setting the stage for further expansion of production capacity. Currently, the company has nine production lines operating at full capacity, 2-3 times than the original plan. Therefore, AHC is still actively contacting equipment manufacturers, striving to expand the production line to 19 within this year.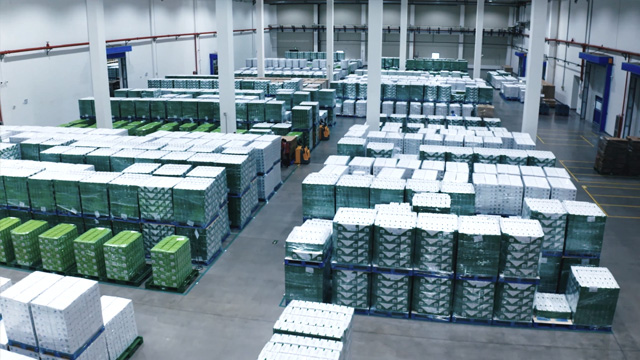 The CEO of AHC said in this way: "I thought it would take us two or three years to reach this level. But because of the epidemic, we will make it work within one year. Basically, there will be a new assembly line put into use every month."
How to make a breakthrough facing the pandemic? Seizing the opportunity depends entirely on strength. It's often said that the plans cannot keep up with the changes. AHC dared to challenge itself and grabbed the chance to meet the market demands, winning unexpected development momentum and promising future prospects during the hard times.
ABOUT AHC (American Hygienics Corporation)
AHC (American Hygienics Corporation) is one of the largest manufacturers of wet wipes in Asia with two manufacturing facilities and a gross annual output of over a billion wipes a year. Our manufacturing facilities are ISO13485 certified and manufacture regular and OTC drug wipe products as well as carry US EPA site registrations and collaborates with relevant licensees on infection control products. We have a 20-year history and are one of the pillars of the entire industry.