American Hygienics Corporation (EST. 2001), an OEM wet wipes manufacturer and a wholly foreign-owned enterprise engaged in wet wipe manufacturing earlier in Asia, held a grand opening ceremony of its new factory in Zhejiang, China on Thursday, November 28, 2019.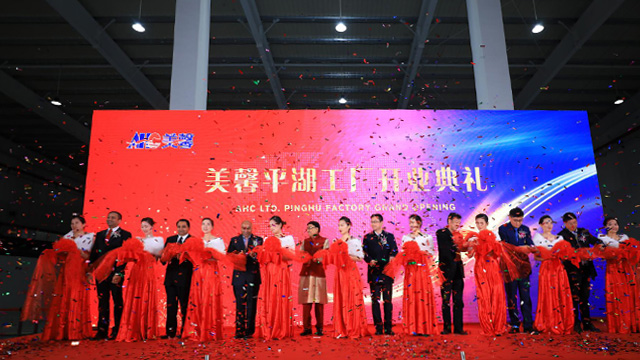 (AHC's founders and family members attending the ceremony)

(speech delivered by the CEO and his brothers)
The new factory is located on the west side of Yousheng Road and the south side of Haizhen Road in the Dushan Port Economic Development Zone, Zhejiang, with the total investment up to 63.87 million US dollars and the registered capital 30 million US dollars. The first phase occupied about 43500 square meters and it started in January 2017 and was put into use in July 2019. AHC's new plant project gained much attention from the public and would bring great economic and social benefits to the international community.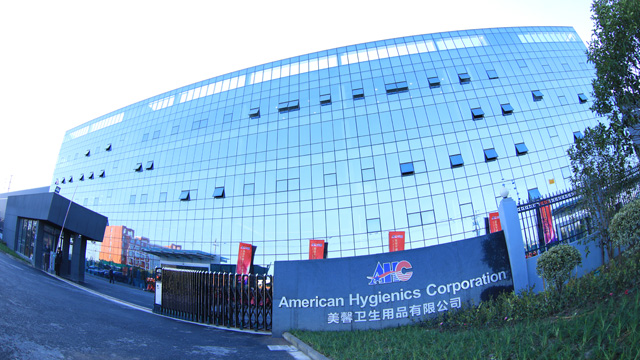 (American Hygienics Corporation – Pinghu factory)
AHC is deeply trusted and highly praised by customers at home and abroad with its own unique advantages:
1、100K cleanroom workshops equipped with automatic production lines;
2、EDI water purification system in line with FDA/USP Standards;
3、State-of-the-art facilities and bio-pharm designed liquid mixing infrastructure;
4、Modern microbiology lab and R&D professional staffs…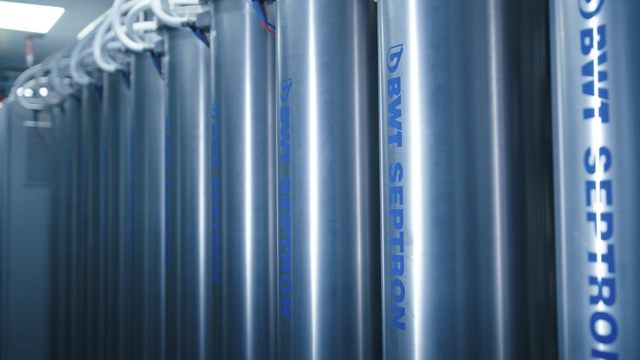 (AHC EDI water purification system)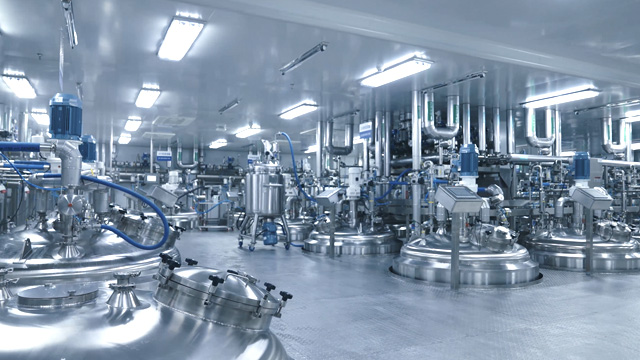 (AHC liquid mixing system)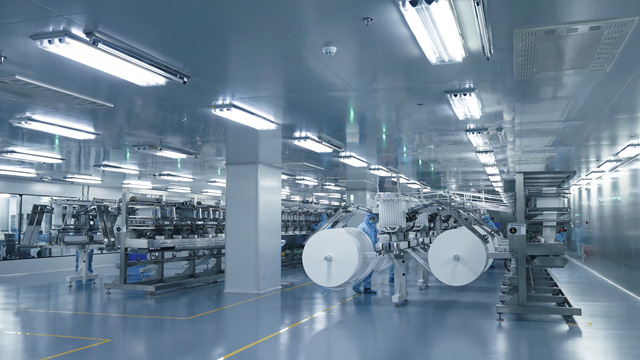 (AHC wet wipes production line)
AHC is the first–rate OEM wet wipes manufacturer holding great reputations both home and abroad, which possesses rich experience in serving the F500 retailers and customers. As the world's leading manufacturer in this industry, AHC's Pinghu project not only showed its extraordinary strength, but also represented a new milestone for the company's long-term development in the future.
Now AHC has two integrated factories located in Shanghai and Zhejiang respectively, with annual wet wipes output reaching to 1 billion and exports to more than 75 countries and regions. AHC integrates R&D, design, and manufacturing into a whole, it has taken the lead of OEM wet wipes and favored by many brand partners, with its over 20-year experience, complete management system, FDA medical grade equipment, class 100K cleanroom workshops as well as excellent services. The company has passed several international certifications includingISO9001、ISO13485、EPA、FDA、GMPC、BRC-CP、BSCI、FAMA and etc. AHC runs wide scope of wet wipes OEM business, covering baby wipes, personal wipes, household& disinfectant wipes, medical wipes, industrial& automotive wipes and pet wipes. AHC is able to provide full turnkey manufacturing of different kinds of wet wipes.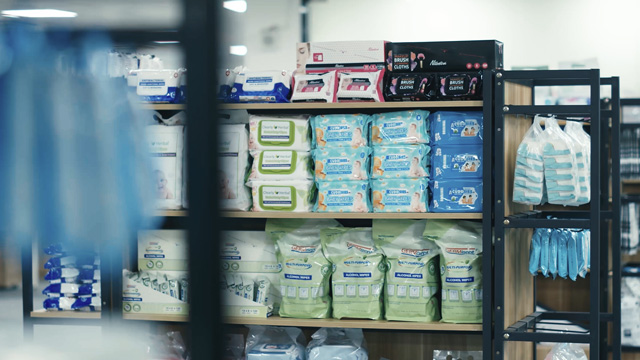 (Private Label wipes)
AHC is built on the value of quality, innovation, consistency and partnership, which are the core strength of the corporation and help it maintain honest and reliable relationships with its customers around the world.