Recently, Jiaxing TV Station has made an exclusive interview of AHC, to learn how it succeeded in breaking through covid-19 and winning new space for development. With covid-19 spreading around the globe, many foreign trade companies have been confronted with series of trouble such as order cancellation or delay, inventory backlogs and tense capital chains. That said quite a lot of companies, unlike these troubled ones, have seen boosted development and increases in sales.

AHC's 75% alcohol wipes are quite popular in domestic markets and enjoy great reputations among consumers. Due to grave conditions of pandemic overseas, the supplies of GERMisept type exclusive for exports are also in short supply. Staffs have to work overtime to create orders. Besides, AHC has also been bombarded with orders of its regular products as many clients have kept continuous replenishment. What's more, AHC has enjoyed high credibility within the industry. It has the regular clients with whom the cooperation has been maintained over ten years and the partnerships have been stable.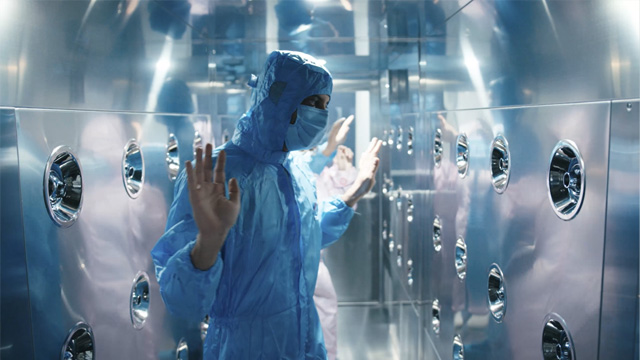 strict Protocols for employees entering the production floor
To uncover the veil of AHC's wet wipes production mystery, after steps of disinfection and dusting, our reporter walked into the 100k cleanroom workshops. He has witnessed the whole process of steady and orderly operations of the fully automatic production lines. With rumbles of machines, near a dozen of feeding, cutting, adding liquid, folding, packing, adding lids and other processes were finished in quick order.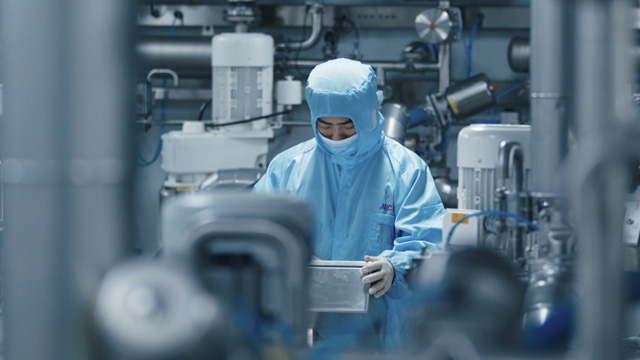 the liquid mixing system with professional working staff
When it comes to wet wipe production, our reporter was most interested in the process of adding liquid. He followed the staff to the liquid mixing laboratory and was greeted with a fragrance. The homothermal laboratory was comfortable and there was no staff here. Instead, dozens of stainless steel liquid tanks of various sizes were in operation. They were funneling liquid to production lines through pipelines. The staff told our reporter that every tank has a QR code which contains information concerning liquid like types, weight, adding order and so on. Scan the QR code and the liquid will be weighed. Therefore the work is much easier and more precise.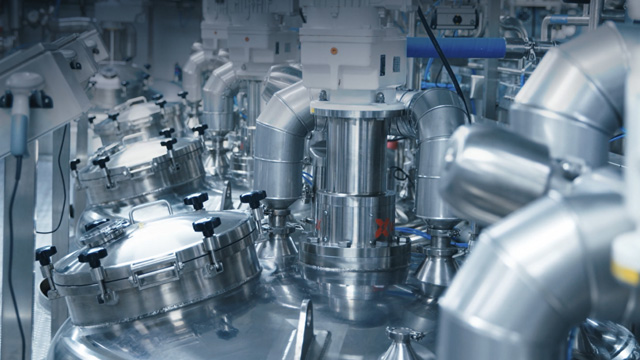 According to Operation Manager Mr. Meng, downsizing the staff in automatic production lines could make it less likely for products to be contaminated. At the same time, automation has more than doubled production efficiency, with the qualified rate passing 99%. Then the corporation planned to transform packing process into automatic one. In that way can the whole production lines turn fully automatic, from raw materials to end products and to warehouse storage.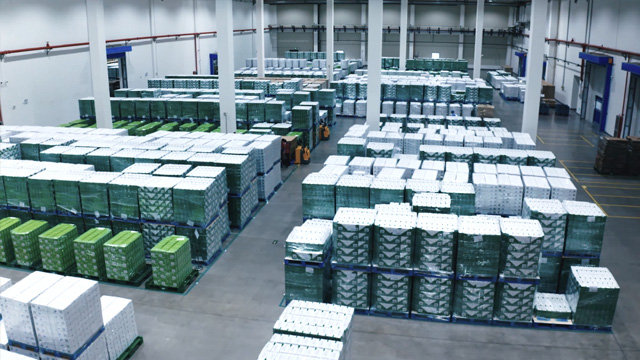 AHC's chief operating officer Mr. Zhou told the reporter that AHC has been maintaining the good quality of products. Their products are exported to Europe, North America and more than 70 countries and regions and boasted words of mouth among foreign consumers. Meanwhile AHC has enjoyed high credibility within the industry. It has the regular clients with whom the cooperation has been maintained over ten years and the partnerships have been stable. In addition, since wet wipes are daily consumer goods of large consumptions, the company has seen a slight increase in orders that didn't drop at all during the pandemic. American Hygienics Corporation serves many Fortune 500 retailers and well-known global companies. It possesses rich production experience and large-scale production capacity, which is deeply trusted and highly praised by customers at home and abroad.
Because of the pandemic, there has been further improvement in hygienic habits and remarkable rise in sanitation consciousness of domestic consumers. Hygiene products like wet wipes are bound to enjoy larger markets in the future. Therefore, AHC is to seize this opportunity to enlarge its domestic markets and expand its services to more domestic clients. The solid foundations and insightful strategies bode well for AHC's future.
ABOUT AHC (American Hygienics Corporation)
AHC (American Hygienics Corporation) is one of the largest manufacturers of wet wipes in Asia with two manufacturing facilities and a gross annual output of over a billion wipes a year. Our manufacturing facilities are ISO13485 certified and manufacture regular and OTC drug wipe products as well as carry US EPA site registrations and collaborates with relevant licensees on infection control products. We have a 20-year history and are one of the pillars of the entire industry.