American Hygienics Corporation (AHC), a leading manufacturer for wet wipes, has showcased its latest green innovation and capabilities in the INDEX™20 nonwovens fair held at Palexpo, Geneva in October 2021. AHC, known for its dominance in wipes, is now emerging as a leading manufacturer of green eco-friendly diapers with its patented "Bamboo Pulp Absorbent" technology. The company has built an exciting range of products that can effectively contribute to the green drive of its customers.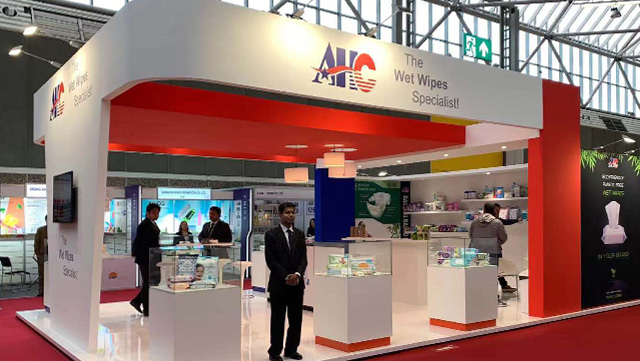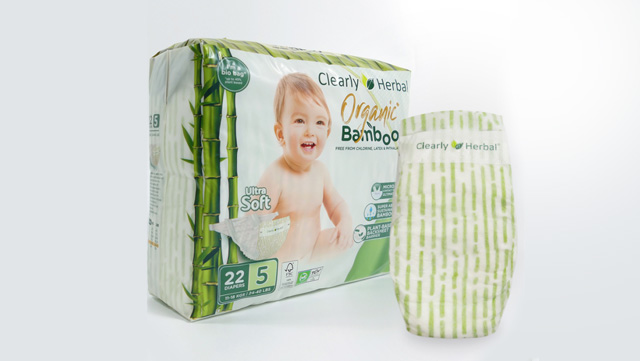 Under its Flag Ship Project "Might of the Green", AHC's newly built and state-of-the-art facility is known for its quality production of bamboo diapers and various ranges of wipes. The company is the only global manufacturer with the technology of producing "A real Bamboo diaper using crushed bamboo pulp in its absorbent layer" (the weight of the absorbent layer is up to 43% of the total diaper content). This makes its core completely Tree Free & green.
AHC now holds three patents on bamboo-based products, two of which are applicable for diapers (crushing of bamboo pulp & three layered cores with bamboo pulp in the center). Converting the bamboo pulp into Airlaid, which is the 3rd patent, is normally used in making feminine pads. The bamboo pulp comes from certified Organic & FSC certified farms, reinforcing the green practice in the entire supply chain.
"At AHC, we are not only making our products green. In fact, our focus is to implement a green philosophy in production, supply chain and the entire process", said Neal Parmar, Founder & CEO of AHC. "In our diapers, we are increasingly using green materials as much as we can, making the entire product less petrochemical based, yet with higher performance."
Another unique offering from AHC is its biobased film which is up to 40% less petrochemical based and has various applications. AHC's biobased and compostable films are of high quality and certified by TUV Austria "OK Biobased". Its diaper bags can be made using its own OK-Biobased films. "OK Compost" is another range of products that were recently showcased in INDEX, along with the finished products such as bamboo diapers, pads & trash bags that use these films.
These Bamboo & OK Biobased mixed-material finished products have gained tremendous popularity in recent years. The products are now being sold under different brands across 20+ different countries including North America, EU & Asia Pacific.
An expert as AHC is in making the bamboo pulp product, the company continues to produce wood pulp based diapers under both conventional and green specifications. Apart from its green credentials, AHC makes sure its product and materials are free of toxic and heavy metals while compliant with such certifications as Cruelty free, Vegan, and Oeko-TEX, in case the Private label brands want to put these badges on their packaging.
"AHC is supported by a strong technical team and experts. Our product development department continuously evaluates and optimizes our product portfolio in terms of product uniqueness and performance. There are so many so called bamboo diapers in the market, but in reality they are conventional wood pulp based diapers with a piece of bamboo textile in them, with probably less than 6 % bamboo content in the entire product, which is insufficient to support their bamboo diaper claims," said Paul Chandrachur, Head of Green business and Product development.
"Our dedicated R&D teams perform in accordance with a clear vision in creating compliance with applicable local and global standards. We test our products both in-house and in industry-recognized laboratories using the latest test methods and equipment, with a focus on validating our aimed claims and sample preparation to ensure reliable results," added Paul Chandrachur.
American Hygienics Corporation
Address: Building No 5 / 6,Lane 3129,Shenzhuan Highway, Sheshan town, Songjiang, Shanghai, China
Zip: 201602
No.189,Haizhen Road, Dushangang Town, Pinghu City, Jiaxing City, Zhejiang Province, China Zip: 314200
Email:sales@amhygienics.com
Website: http://www.amhygienics.com/index.html
Phone: +86-21-5766 9436 Ext: 198 or 175