AMERICAN HYGIENICS CORPORATION (AHC) Takes a Lead in Embracing Biodegradability 
04 Jan 2022
While most disposable wipes and diaper products today go straight to the landfill after single use, there is a convergence of demands coming from consumers and regulations across the globe for biodegradable and compostable products. American Hygienics Corporation (AHC), one of the largest wet wipes manufacturers in Asia, is taking a lead in terms of product biodegradability and compostability.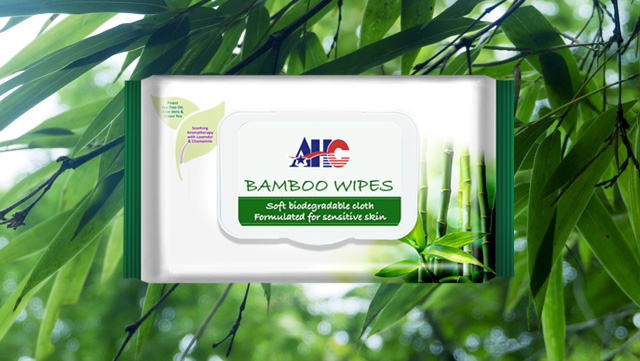 Over 40% of AHC's products are produced using100% biodegradable plant-based materials, speaking volumes about the company's long–term green approach to its business strategy. The wide range of AHC's plant-based products include baby wipes, pet wipes, antibacterial wipes, disinfectant wipes, personal care wipes, household wipes, with baby wipes and pet wipes accounting for the largest shares across all categories of its wipes products.
The 100% compostable and biodegradable raw materials used in AHC's products include viscose and lyocell (plant-based fibers) as well as bamboo and cotton fibers (natural fibers). The lyocell process, in particular, is a closed-loop production process where 99.5% of the chemicals used during processing are recycled and reused, virtually leaving no waste.
All of AHC's flushable wipes are made of 100% plant-based and biodegradable fibers as well. Through continuous innovation over the years, AHC also offers the latest flushable wipes technologies in line with the newest industry standards for flushability. The company took a leading role in the drafting of the "Test Method and Evaluation for Flushability of Disposable Sanitary Nonwoven Materials."(GB/T 40181-2021) released in 2021.The standards apply to the biodegradable and dispersible disposable sanitary non-woven materials and specify the test method and evaluation.
"Standards are necessary for future growth. With a proper standard in place, the industry will be regulated and the new standard will have a significant impact on wet wipes manufacturing and innovation. "said Nilesh Parmar, CEO and Founder of American Hygienics Corporation.