Biodegradable Lids on Wet Wipes Packaging
10 Feb 2022
As a long–term green approach to its business strategy, over 40% of AHC's products are produced using100% biodegradable plant-based materials. At AHC, this green practice has gone beyond the bounds of the wet wipes and diaper products and stretched deeper into packaging. The company has embraced PLA (Polylactic Acid or Polylactide), a 100% biodegradable and compostable material, in its wet wipes lids.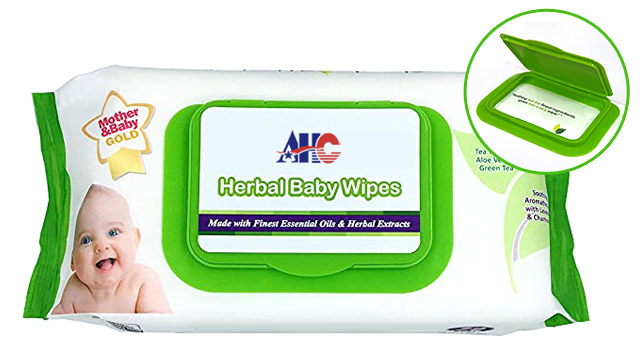 PLA is one of the most popular thermoplastics derived from plant-based and renewable resources like corn starch or sugar cane. It is a versatile biodegradable and compostable material with wide range of applications. PLA also has strong mechanical properties such as high stiffness and high strength as many synthetic polymers
Most importantly, the production process of PLA is environment-friendly. The use of renewable raw materials has led to lower emission of greenhouse gases during its production. Considering the carbon dioxide consumed during the cultivation of corn, the net CO2 emission of the overall PLA production process can even be negative.
To consolidate its commitment to eco-friendly practices while meeting growing demands for sustainable materials from customers, AHC has started to produce baby wipes and personal wipes products with PLA lids. With an ever-increasing number of enterprises nowadays pursuing their sustainability goals, the company is expected to further expand the applications of PLA material across its offerings in the future.