Begin Your Carbon Reduction Journey with Eco-friendly Packaging for Wet Wipes Manufacturing
22 Feb 2022
With the recent news and concerns sweeping across the globe about how climate change and environmental degradation are harming the earth, what can environmentally-conscious clients or consumers do to help the situation? One answer and also a fantastic starting point is eco-friendly packaging, which helps to both cut carbon emissions and generate far less waste.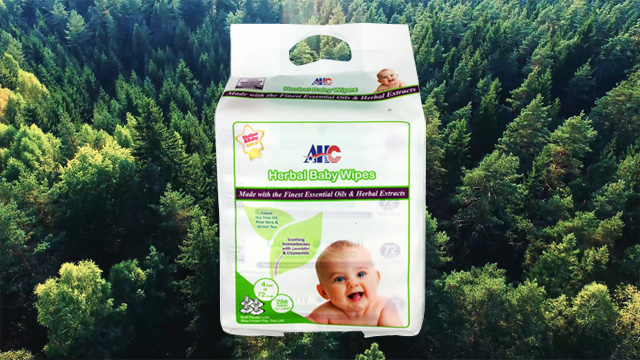 According to Neel Kapadia, Operations Manager at American Hygienics Corporation(AHC), a variety of eco-friendly solutions to packaging bags for wipes products are offered by the company. "One of our options is bio-hybrid bags made of 30-40% biodegradable plant-based bioplastic, which translates to 30-40% less standard plastics."
Compared to traditional petrochemical based plastic bags, bio-hybrid bags represent an effort towards greater sustainability while still being affordable to customers. "Bio-hybrid bags are now part of AHC's mission to create a sustainable packaging solution for wet wipes and diaper products." added Neel.
Aside from bio-hybrid bags, the company also offers 100% plant-based bags, which are up to 100% degradable and compostable. Other eco-friendly packaging options include recyclable bags and bags made of 70% recyclable materials and 30% post-consumer recycled (PCR) materials.