AHC Introduces "Kraft Paper" for Baby Diaper Packaging
15 Mar 2022
American Hygienics Corporation, a global leader in wet wipes and eco-friendly baby diaper manufacturing, has introduced a highly sustainable alternative packaging option which uses "Kraft Paper" for its most eco-friendly baby diaper range of products.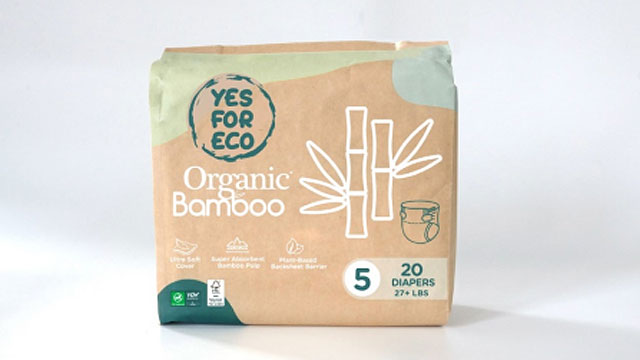 This is part of AHC's continuous innovation and sustainable program "Green Grade". AHC is committed to setting a pathway in bringing sustainable packaging to the hygiene market globally.
AHC's paper bag offers the global hygiene product manufacturer one more green option apart from Bio-based and compostable packaging. This sustainable alternative packaging has a number of attributes that can be very attractive to the end consumer. The bags are easy-to-open, recyclable, sustainably sourced with FSC certification, significantly reducing carbon footprints.
"AHC's long-term vision towards sustainability is driving its R&D efforts to give the world a better sustainable and eco-friendly choice,"said the Group Directors, Kalpesh Parmar and Nilesh Parmar. "Following tremendous demand for more eco-friendly packaging and interest in reducing the single use plastic in our products, we have been constantly looking for the right option. Finally, we came up with the paper bag for our green diaper range that has the ability to claim itself more sustainable & recyclable."
Among other targets for the years to come, AHC aims to offer more biodegradable and compostable products to reduce landfill waste while committing to carbon-neutral manufacturing operations.