The 2022 World Environment Day, which was hosted in Sweden, campaigns for "collective, transformative action on a global scale to celebrate, protect and restore our planet", encouraging everyone, everywhere, to live sustainably and take action on the climate crisis. This year also marks 50 years since the first global environment summit. As one of the leading manufacturers of wet wipes in Asia, American Hygienics Corporation has been committed to making its business more sustainable and eco-friendly in a myriad of ways.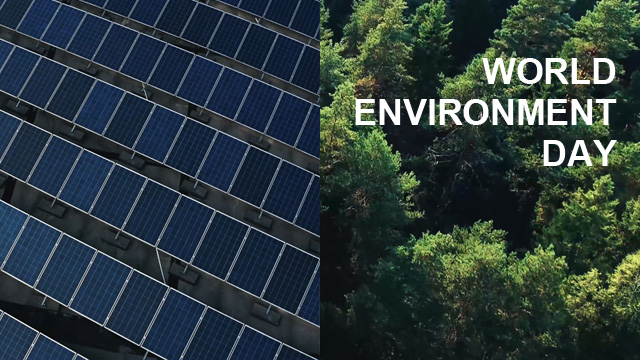 Water sustainability. Thanks to the company's bio-pharma class EDI water purification system which utilizes chemical-free regeneration, the water used to make wet wipes at AHC is pollution free, salt free and impurity free. Moreover, the water use efficiency at AHC's factory reaches 85%, a significant improvement compared to 70% for RO water treatment. Besides, there is zero water discharge for pretreatment and 6% of discharge water from secondary stage will be reused.
Product sustainability. In order to protect the environment, AHC promotes various nonwovens containing 100% plant-based fibers derived from sustainable sources like wood pulp, cotton, bamboo and more, all fully biodegradable. Over 40% of AHC's products are produced using100% biodegradable plant-based materials, including baby wipes, disinfectant wipes, personal care wipes and household wipes. AHC's flushable wipes are made of 100% plant-based and biodegradable fibers as well.
Packaging sustainability. Post-consumer recycled (PCR) material is now standard packaging offer across all categories of AHC's wipes products. PCR plastic accounts for up to 30% of the primary packaging materials for wet wipes products including lids, tubs and canisters by weight, while PCR paper accounts for around 80% of the secondary packaging materials. Thanks to the use of PCR materials, a total of 720 tons less plastics is consumed per year at AHC, which is equivalent to the reduction of approximately 14,000 tons of CO2 emissions.
Besides, the company has embraced PLA (Polylactic Acid), a 100% biodegradable and compostable material, in its wet wipes lids. Other sustainable packaging efforts include bio-hybrid bags made of 30-40% biodegradable plant-based bioplastic as well as up to 100% degradable and compostable plant-based bags. "It is not always easy for businesses to commit to sustainability, especially when it comes to details. That's where AHC separates itself from the pack," said group CEO Nilesh Parmar,
Production sustainability. As another key part of its eco-friendly and sustainable solutions, AHC built a distributed photovoltaic power system for its Pinghu plant in Jiaxing, Zhejiang. The solar power system, with a designed installed capacity of 2500 KW, supplies enough electricity for its production in the daytime. Actually, only 50% of its produced electricity is needed for its manufacturing activities and the surplus power can power 2,000 homes. "The solar power system used in our Pinghu plant is one of the investments that show our commitment to an eco-friendly and sustainable manufacturing process. Towards this goal, we also implement such practices as using energy-efficient LED lights and servo motors." added Nilesh Parmar.