The use of traditional toilet paper has been deeply ingrained in our everyday life, with a nearly 100% product penetration into the customer base. According to statistics by Reference.com, an average U.S. resident uses over 20,000 sheets of toilet paper each year. Despite this strong inertia to use toilet paper, moist toilet tissues or wipes are gaining increasing popularity. The improving quality of lifestyle of consumers along with the rising hygiene-awareness among the global population has propelled the growth of global toilet wipes market. American Hygienics Corporation, one of the leading manufacturers of wet wipes in Asia, has shed light on this trend in an interview.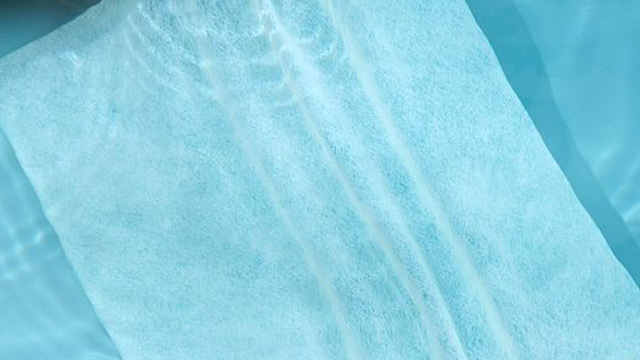 Among those obvious benefits that moist toilet tissues offer over toilet paper, the primary and most compelling reason to wipe with moist toilet tissues is hygiene and comfort. If you are troubled by discomfort or hygiene concerns, how can you concentrate on your everyday work?
Unlike dry toilet paper, moist toilet tissues or wipes with added moisture allow the user to thoroughly cleanse an area. Toilet paper, which is not as efficient as wet wipes, usually requires more sheets and thus takes more time to finish the task. Besides, pre-moistened toilet wipes are softer and provide gentler cleaning experience compared with dry toilet paper. Scraping your delicate skin with coarse toilet paper simply does not sound like an attractive idea. At the end of the day, it all comes down to what makes you feel clean, comfortable and fresh.
"Today, most toilet moist tissues or wipes products are usually hypoallergenic, alcohol-free and paraben-free, with weak acidic PH value, making them suitable for use with sensitive skin as well. Vaginal mucosal irritation testing and dermal irritation testing are also required to further ensure consumer safety. " said Neel Kapadia, Operations Manager at AHC.
"The wet wipes we manufacture for our customers are usually made using flushable spunlace non-woven fabric with EDI pure water. We have an advanced water purification system to guarantee the bio-pharma class EDI water in line with the standard of FDA USP grade. Meanwhile, AHC offers the latest flushable technologies in line with the newest industry standards for flushability. All of our flushable wipes are made of 100% plant-based fibers which are biodegradable as well." said group CEO Nilesh Parmar.
Aside from gentle and efficient cleaning, today, many R&D activities in this market segment are also carried out to provide value addition to toilet wipes products to make for a more refreshing bathroom experience . "We can also provide additional customized features such as aloe extracts to offer a soothing effect," added Neel Kapadia.