AHC Showcases Eco-friendly Products at PLMA's 2022
10 Jun 2022
As a specialist in manufacturing wet wipes and a member of Private Label Manufacturers Association (PLMA), American Hygienics Corporation (AHC) has showcased its wide range of eco-friendly and sustainable products at the PLMA's "World of Private Label" International Trade Show, the world's largest private label exhibition, held between May 31 and June 1 at the RAI Exhibition Centre in Amsterdam.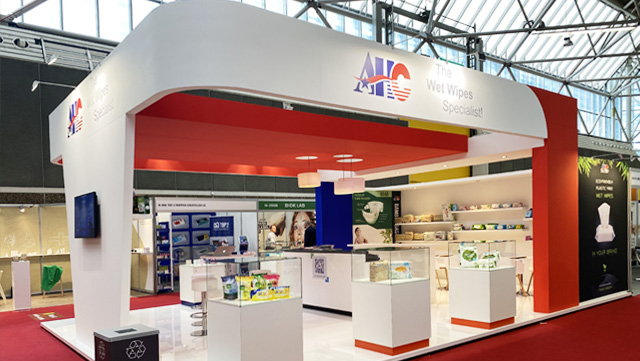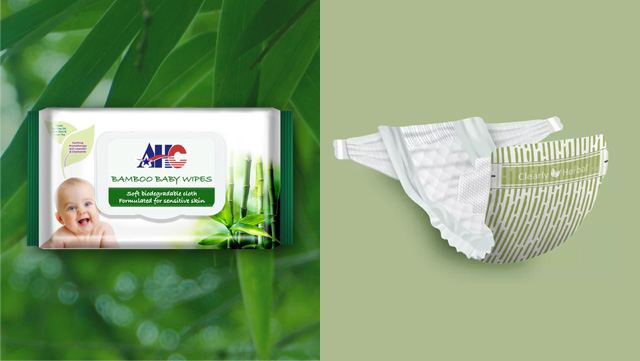 The wide range of products on display at AHC's booth include such popular products as disinfectant wipes, 99% pure water baby wipes, plant-based baby wipes as well as up to 85% bio-degradable diapers. Biodegradable wipes and diapers, in particular, attracted a lot of attention, probably due to the growing demands coming from consumers and regulations across the globe for more biodegradable and compostable products.
AHC's plant-based baby wipes can be made using 100% biodegradable plant-based fibers as well as natural fibers like bamboo and cotton fibers. Bamboo is the first choice when it comes to eco-friendly biodegradable wipes as it is nature's finest biodegradable ingredient.
AHC also manufactures world's only 100% bamboo-core baby diapers which are up to 88% biodegradable by weight, with the patented technology of producing "A real bamboo diaper using crushed bamboo pulp in its absorbent layer". This makes its core completely Tree Free & green.
"The industry is moving towards sustainability, and customers are asking for products which are bio-degradable. Western countries are making the move towards plastic-free products, and we need to work on getting more products which are plastic-free." said Karan Anand from AHC during the show.
"We will work with R&D team to develop more products which contain 99%+ pure water, bio-degradable materials, bio films and more." added Karan.