Despite a slew of challenges brought about by the Covid-19 lockdown in Shanghai over the nearly past two months, American Hygienics Corporation's Shanghai factory has returned to its normal operations, as the city officially lifted the lockdown measures on June 1, 2022.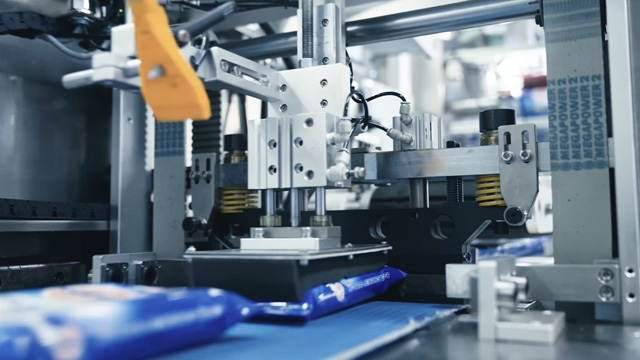 "We have been making great strides to restore the production capacity of our Shanghai plant over the last month and now it has returned to 100% capacity, demonstrating our tremendous resilience under pressure," said group CEO Nilesh Parmar.
According to Neel Kapadia, Operations Manager at AHC, the company has put in extra effort to keep its supply chain running smoothly against all odds. "We have been trying our best to connect available logistics resources over the past month. For example, despite the high costs, we have been looking for trucks granted the nationally unified green pass for cross-provincial transportation to ensure smooth flow of inbound and outbound goods for our Shanghai and Pinghu plants. "
Through the concerted efforts across the company, AHC's Shanghai factory resumed its operations at the end of April and had already operated at 50% capacity in the middle of May. Meanwhile, outbound shipping backlog that had cumulated due to the COVID-19 lockdown and restrictions started to ship out at the beginning of May. Thanks to its multi-site wet wipes manufacturing setup, AHC's mega-plant in Pinghu, Zhejiang province, remained largely unaffected during the lockdown in Shanghai except for some minor supply chain interruptions.
In terms of demand, the need for disinfecting wipes and anti-bacterial wipes, including 75% alcohol wipes keeps strong due to the current pandemic situation, while demand for other regular wet wipes products like baby wipes, personal wipes and household wipes remains stable, as Neel noted. "The demand is manageable based on our current production capacity and schedule."
"AHC's medical-grade disinfecting wipes and antibacterial hand wipes, manufactured in our EPA and FDA-registered facilities, are quite popular among consumers in both domestic and overseas markets, and have played a big role in this battle against the coronavirus," said Nilesh Parmar.