By co-developing products with leading companies, American Hygienics Corporation(AHC) is able to offer a complete range of high quality feminine hygiene wipe applications that allow the best personal care. It uses the best natural ingredients such as Aloe Vera, Grenade Apple,Chamomile, Tea tree oil, etc.
Products are dermatologically tested to ensure consumer safety and they meet international quality standards for cosmetics.

Each application is available as private label and all formulations can be customized to suit specific age groups, obtain special results, match certain skin types etc.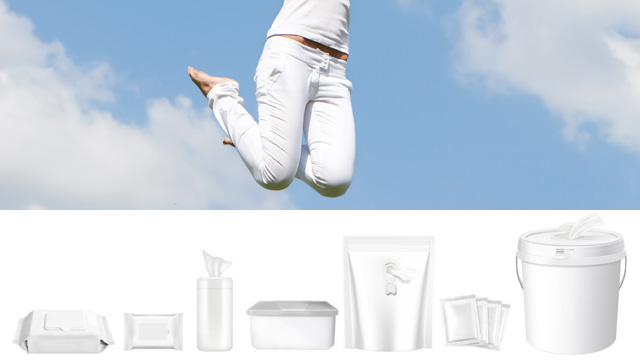 FOR CLIENT'S CUSTOMIZATION
• Alcohol free • Balanced PH for all skin types • Pure essential oils addition • Cleanse and moisturize your skin • Your own formulations are also welcomed at AHC.
Want to know more details, minimum order quantity (MOQ) and quotation of feminine hygiene wipes contract manufacturing? please contact us. We are looking forward to your cooperation!
---
WHY CHOOSE AMERICAN HYGIENICS CORPORATION MANUFACTURE YOUR FEMININE HYGIENE WIPES?
Your feminine hygiene wipes will be manufactured in our EPA, as well as FDA-registered facilities with dedicated packaging suites, adhering to the strictest cGMP quality standards. All of our formulas are produced in-house with a wide array of ingredients, formulations, and fragrances (or non at all) you can choose from, providing you with the performance you require for your feminine hygiene wipes.
---
THE CATEGORY OF PERSONAL WIPES:
• Antibacterial Wipes • Make-up Remover Wipes • Flushable Moist Cleaning Wipes • Facial Cleansing Wipes • Nail Polish Remover Wipes • Deodorizing Wipes • Exfoliating Wipes • Feminine Hygiene Wipes