AHC's Premium Baby Diapers are specially designed for comfort and maximum absorbency. The soft breathable clothlike backsheet and stretchy ear makes the babies feel the ultimate comfort.
With the vision towards a sustainable future the absorbent pulp is sourced from a FSC certified farm.
BAMBOO BABY DIAPERS
AHC's Sustainable vision of to deliver one of the most Eco Friendly Sustainable Bamboo Diapers have lead to the innovation of Bamboo Baby diapers. With a Patented technology, They are made using 100% Bamboo Pulp which are from sustainable & Well managed Bamboo Forest Certified by FSC. The Bamboo is sourced from Organic Bamboo Farm certified by Eco-Cert. It also features a plant based Poly Hybrid backsheet barrier & outer packing bag that is upto 40% plant based.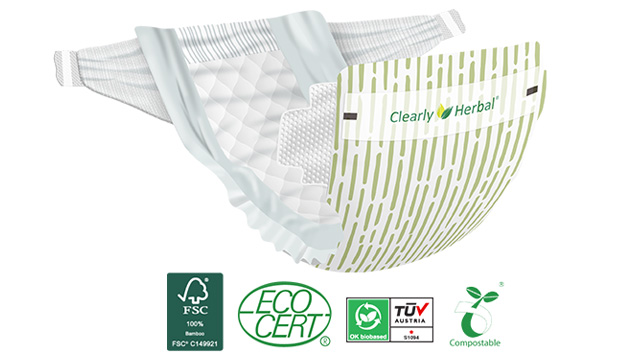 • Our Diaper ensures a dry experience with its super absorbent Bamboo Pulp that effectively absorbs and distributes urine, ultimately making it comfortable and soft on your baby's delicate skin.
• Our Diapers are available in sizes 1,2,3,4,5 & 6.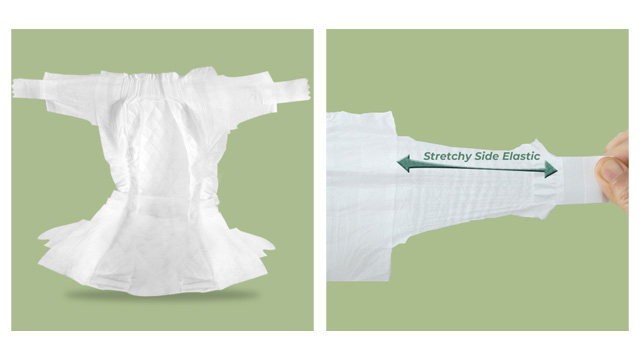 Want to know more details, minimum order quantity (MOQ) and quotation of baby diapers contract manufacturing? please contact us. We are looking forward to your cooperation!
WHY CHOOSE AMERICAN HYGIENICS CORPORATION MANUFACTURE YOUR BABY DIAPERS?
Your baby diapers will be manufactured in our EPA, as well as FDA-registered facilities with dedicated packaging suites, adhering to the strictest cGMP quality standards.
---
THE CATEGORY OF BABY WIPES & DIAPERS:
• 99% Pure Water Baby Wipes • Hypoallergenic Baby Wipes • Plant Based Baby Wipes • Bamboo Baby Wipes • Flushable Toddler wipes • Baby Pacifier Cleaning Wipes • Toy Cleaning Wipes • Baby Diapers