Everyday life can be simpler and more enjoyable by dealing with small nuisances efficiently. We manufacture furniture polish wipes applications that aredesigned to effectively help solve issues.
Whether at home, or the office, or school, or any other place, our various furniture polish wipes provide the perfect solution for all your cleaning needs.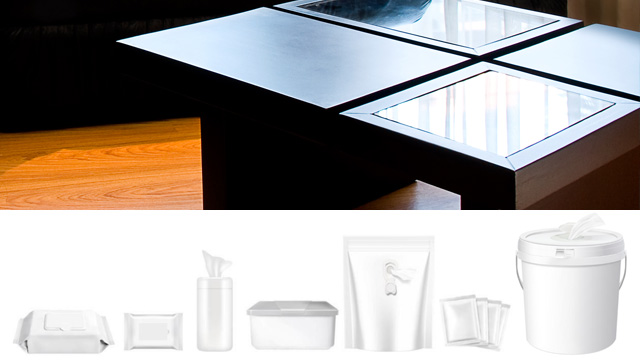 FOR CLIENT'S CUSTOMIZATION
• Effective formula • Mild to hands and effective decontamination • Multiple choices of package • Refresh your home • Your own formulations are also welcomed at AHC.
Want to know more details, minimum order quantity (MOQ) and quotation of furniture polish wipes contract manufacturing? please contact us. We are looking forward to your cooperation!
---
WHY CHOOSE AMERICAN HYGIENICS CORPORATION MANUFACTURE YOUR FURNITURE POLISH WIPES?
Your furniture polish wipes will be manufactured in our EPA, as well as FDA-registered facilities with dedicated packaging suites, adhering to the strictest cGMP quality standards. All of our formulas are produced in-house with a wide array of ingredients, formulations, and fragrances (or non at all) you can choose from, providing you with the performance you require for furniture polish wipes.
---
THE CATEGORY OF HOUSEHOLD WIPES:
• Multi-purpose Cleaning Wipes • Wet Kitchen Wipes • Toilet Seat Cleaning Wipes • Glass Cleaning Wipes • Carpet/Fabric Cleaning Wipes • Furniture Polish Wipes • Floor Cleaning Wipes • Shoe Shine Wipes • Lens & Electronic Wipes